Chris Craft 1939 Runabout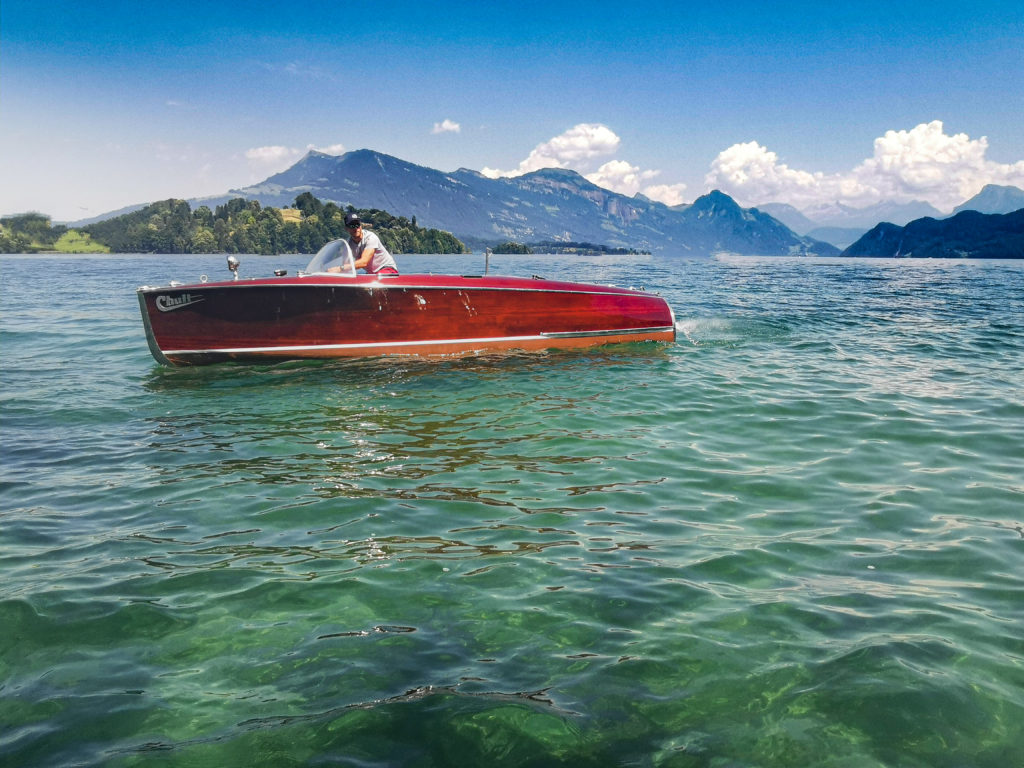 For boat rides please contact us (only for people with a lot of experience and own boat drivers license)
Larson SEI 186
We also offer rides with our Larson SEI 186 Fish and Ski edition. Whether you want to rent the boat yourself, want us to give you a tour on the lake or even wakeboard / waterskiing lessons, just reach out to us and we can provide you with more information.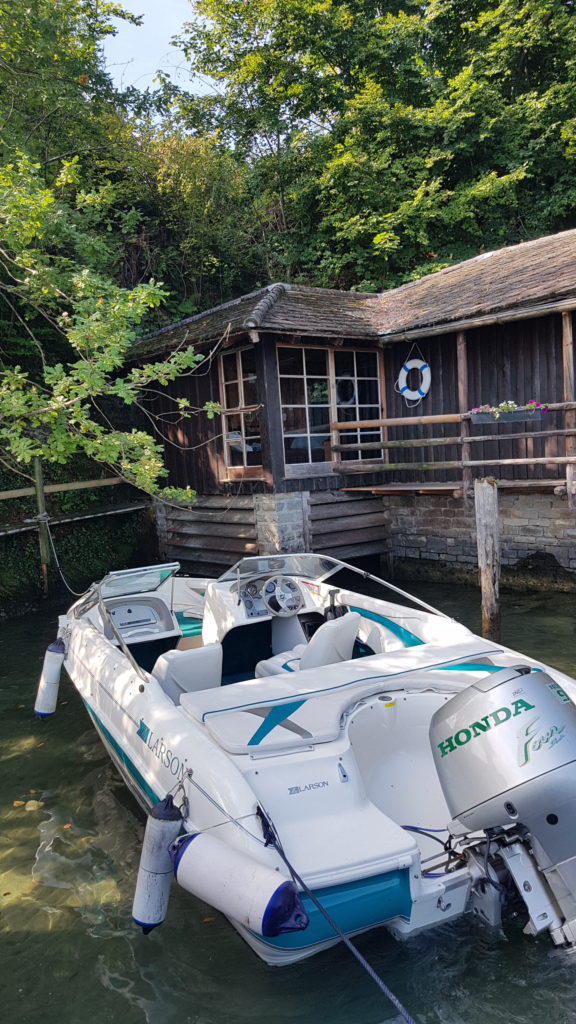 Price (excluding gas):

1 full day (9am – 6pm): 490 CHF*

half a day (9am – 1pm or 2pm – 6pm) : 390 CHF
A deposit of 500 CHF will be required to cover potential damages
*for non-festive weekdays we give 10% discount
Wakeboard / Water Ski material can be rented separately:

Wakeboard: 60 CHF per day
Water/ Mono Ski: 60 CHF per day
Insanity Pylon (2m high): 60 CHF per day
Wakeboarding and Waterskiing
For Waterskiing / Wakeboarding lessons we have a minimum duration of 2 hours.
Price: 390 CHF for 2 hours and up to 4 people. Any additional hour costs 150 CHF.
This includes gas, the captain, sports equipment – Insurance is the responsibility of the participants
For an entire day or other requests, please reach out to us for customized packages
If you want to book this boat you need a valid boat drivers licence for Switzerland and be familiar with Swiss regulation.
Cancellation Policy
Free cancellation is possible up to 24 hours before planned rental start. If weather conditions are not allowing the use of the boat cancellation is free.
Historic Boat tours
We can also arrange boat tours with other historic boats for up to 12 people. Please reach out to us for details.